Tag Archives:
Photo on Metal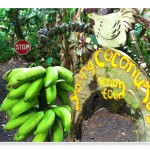 YOUNG COCONUTS
18″ x 24″ Digital Image on Metal
If you 've ever been to Maui, HI and been on The Road to Hana, you know about all of its twists and turns.  That road can give you car sickness if you're on it for too long.  Fortunately for us we stopped along the way and picked up some lunch and snacks.  Fortunately for the "young coconuts" we spared them their lives so they could at least try to grow into adults.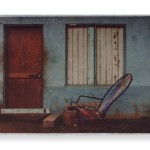 SIMPLE LIVING
4″ x 5.5″ Inkjet Print over Sheet Metal
I haven't posted any photos yet and thought this would be a good place to start.  Some of you may recognize this photo from our (Nicole & me) Costa Rica trip.  I made a print on clear vinyl and applied it to a piece of sheet metal.  It gives it a vintage feel which I love.  I just want to sit in that chair with a coffee and a book and relax for the rest of the morning.